Artistic Pet Portraits
Beautiful soft light for artistic pet portraits. These images can be taken at any location of your choice, though for best results I will recommend a few of my favourite locations to complement your pet and their personality.
Pawtrait Classic


PAWS & BISCUITS

60 min Photoshoot

5 Professionally Edited Digital Images
incl. up to 1 Dog
Pawtrait Deluxe


DOG'S BEST FRIEND

90 min Photoshoot

8 Professionally Edited Digital Images
incl. up to 2 Dogs and 1 Owner
Pawtrait Gold


WANDERING TAILS

Half Day Photoshoot (4 Hours)

10 Professionally Edited Digital Images
incl. up to 2 Dogs and 2 Owners
Featured Location in the Rocky Mountains
All prices in Canadian Dollars excluding GST.
Included in all Packages
Online Gallery of at least 50 images to choose from
Each additional photo available for purchase $25 
---
High Resolution Digital Files without Watermark
Social Media Files with Watermark
---
Travel to Photoshoot Location within Calgary
Travel to all my locations in Calgary is included. 
For special request locations, a trip fee of $0,68 will be calculated.
Travel is included in "Wandering Tails" bookings and are not subject to additional travel fees.
FREE Consultation
Not sure which package is right for you? Or have questions on my booking and shooting process? Enjoy a free consultation with absolutely no pressure or obligation to book. I am happy to walk you through the entire journey and will answer absolutely any question you might have. 
Can't be off-leash or sit/stay?
No problem! The magic of photoshop makes it possible. Try it out yourself below.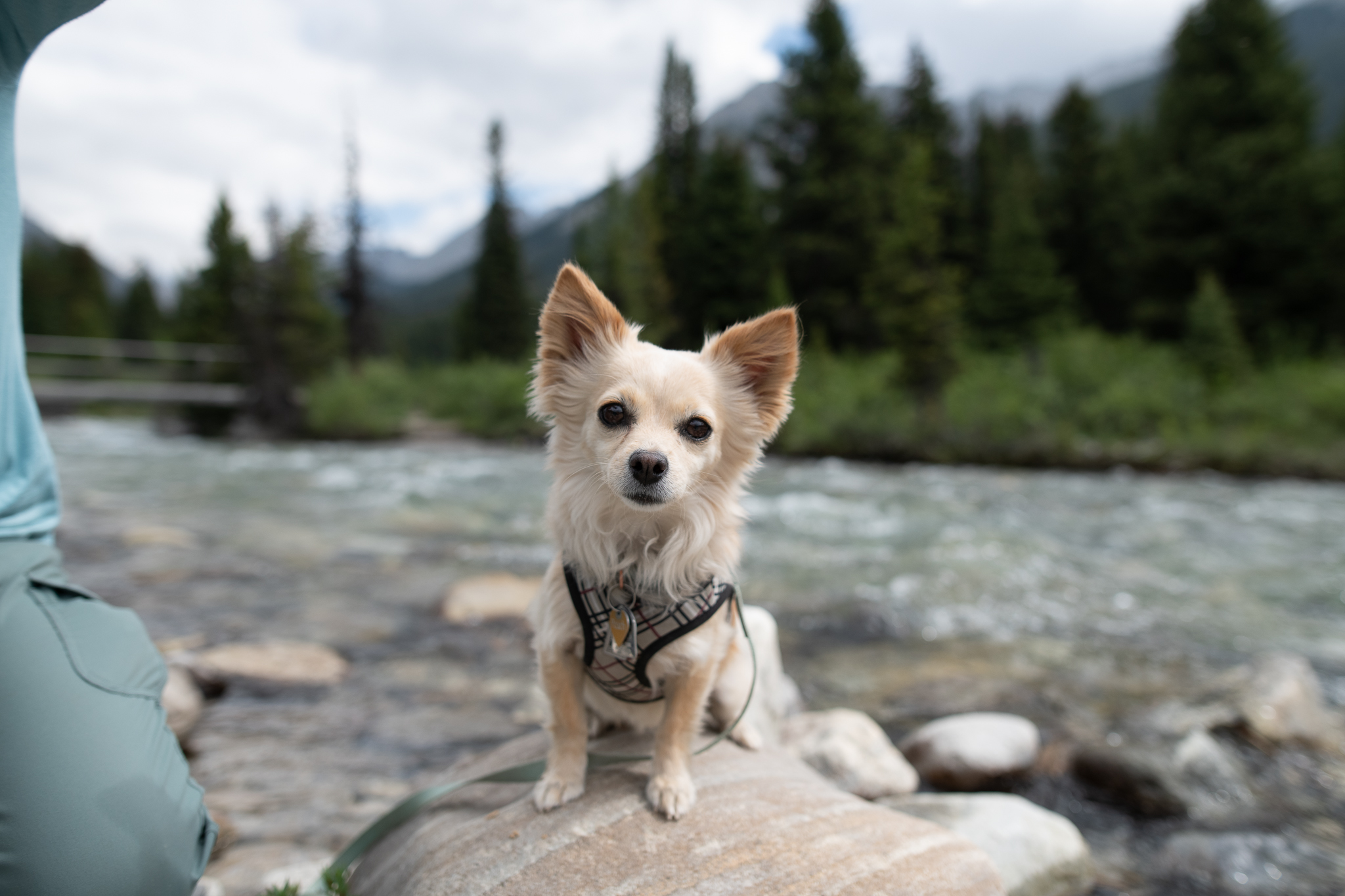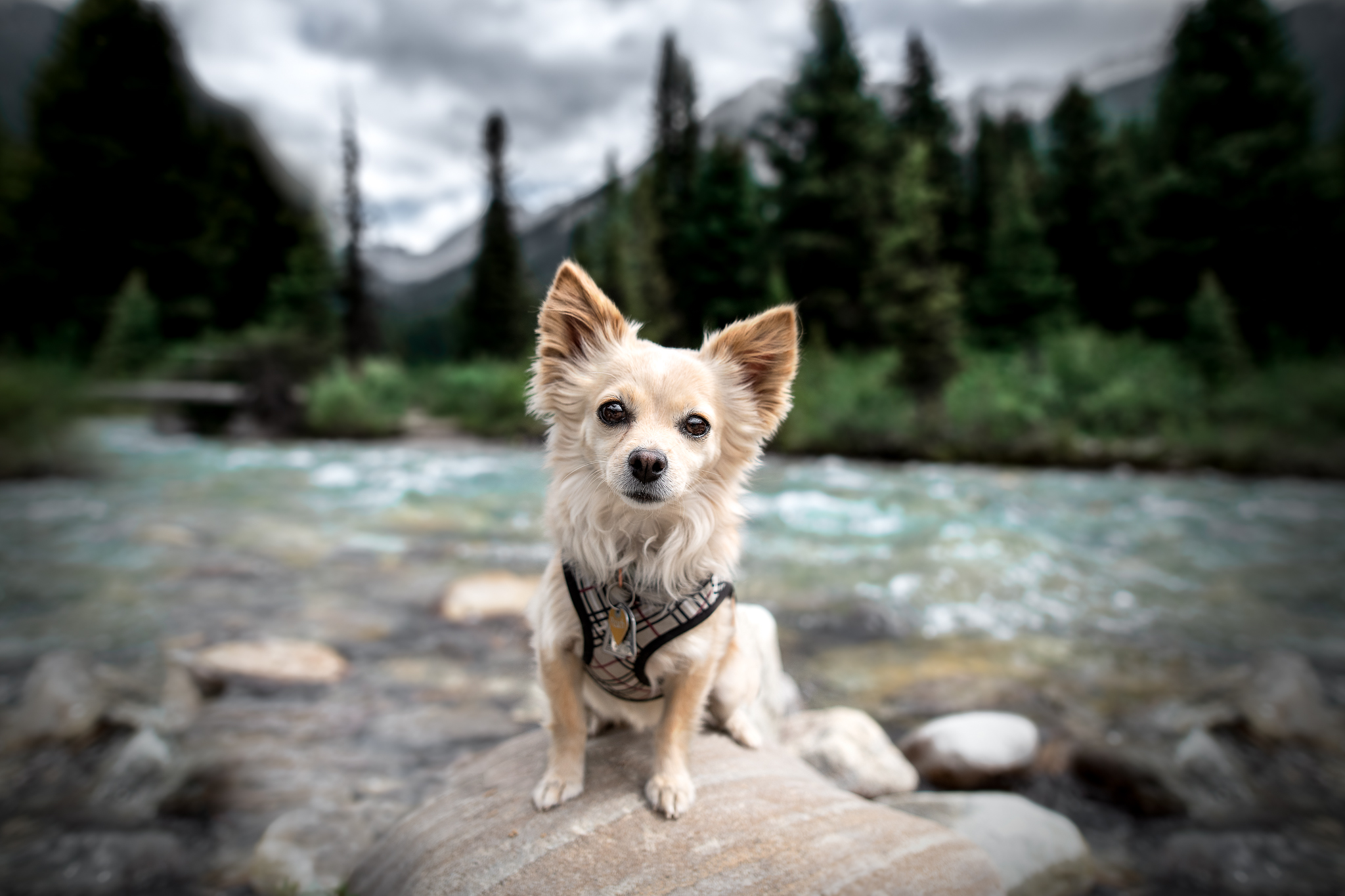 Frequently asked questions
What my clients have to say about me
Not only does she take the most amazing photos but the way she works with the furr children is amazing. I was very nervous for my first photo shoot with my babys but she even managed to calm me down. If you have not tried her service yet i definitely suggest you do.. Thank you once again ❤ my babys photos came out AMAZING.

★★★★★

Melissa took the most beautiful photos of my furbaby, she has such a way with animals and people ❤ Not only was my doggy comfortable and having a blast, so was I ☺ Thank you Melissa ❤ your photos will forever be my screensaver and hanging up on my walls ☺

★★★★★

Melissa did an amazing job at my doggy photoshoot. The photos of my three black labs in the canola field came out beautifully. Definitely the most beautiful photos I have of them. Thank You!

★★★★★

We had our very first photoshoot with our dog Skye. Not only does Melissa's amazing photography and photos speak for themselves, but she is friendly, professional and creative. I would definitely recommend her.

★★★★★

The shoot with my dog Cubby was a lot of fun, all thanks to Melissa's creative energy. The conditions to shoot weren't the best, but she managed to capture very sharp, beautiful and natural looking photos.

★★★★★

I would recommend Melissa a thousand times over!!! She is an incredibly talented, spontaneous and caring photographer and our dogs loved her from the get go! We loved the photos she took of our dogs as she managed to capture every dogs unique personality perfectly. Thank you for everything Melissa.

★★★★★